How to List the Perfect Rebound Wisden.
Rebound Wisdens are Wisdens that used to be Original Paperbacks (in most cases) that have fallen apart and have been rebound. The binders who bound the books did it in 1 of 3 ways.
A complete book in new boards,

They swapped the original covers for their own covers (or boards)

They removed covers and adverts and or rebound to the title page.
The more complete the rebind is the more valuable it is for that year so the above is very important, the best way to show this is to take pictures of the first and last rebound page.
There is also what is known as a "publisers" rebind, where the boards are similar to the original hardbacks , usually of poorer cloth and the year is brighter. (see http://www.wisdenauction.com/detail.asp?id=63385&bigpic=1#img & http://www.wisdenauction.com/detail.asp?id=63385&bigpic=0#img )
Take the perfect pictures:
1) Boards - Front & Rear & Spine , if blank it can be waived. Boards will have some wear if an old rebind, try and highlight this. Take pictures of scuff marks, creases and any staining.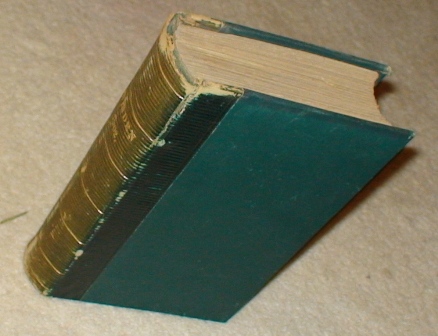 The standard front, spine and back board is Ok too.
2) Photograph the start and end of the rebind, i.e. the first Wisden pages to the front and the back.
e.g with covers: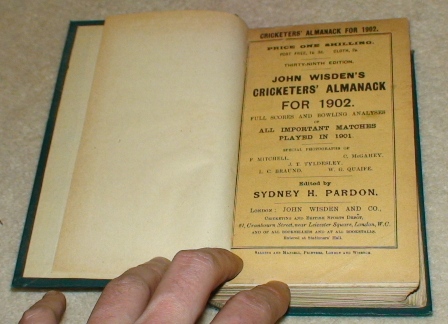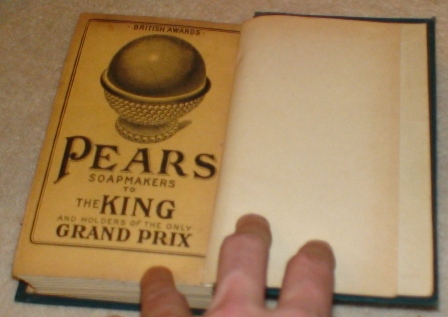 e.g. without covers: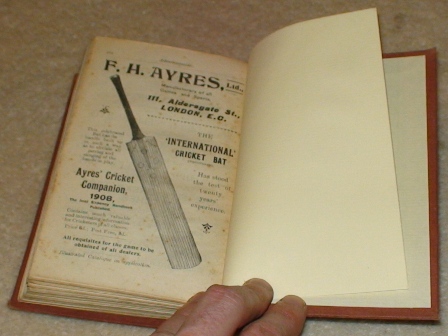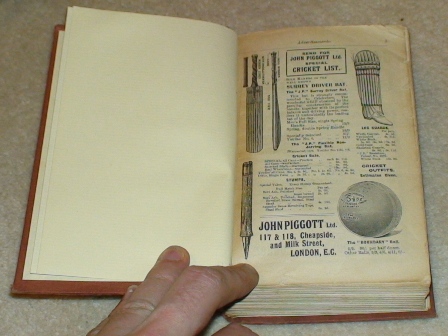 e.g. Rebound to the title page: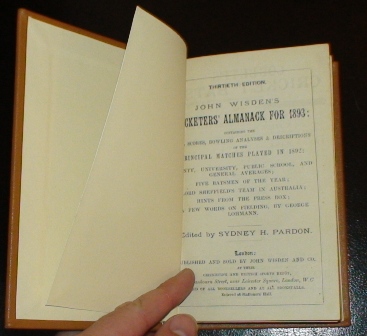 3) Photoplate - All these books (not 1916 & 1917) have photos within them, if you cant find them look in the contents for 5 cricketers of the year and that is usually where it is. There is the odd exception. Before WW1 there was some tissue paper, if foxed (spotted) take a picture. Or note if it is not there.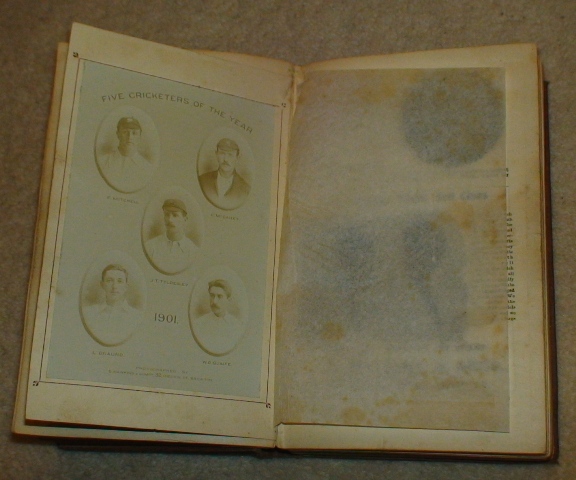 4) General pages - Take a couple of inside shots, any dog eared pages, and noticeable marks or stains and any ex owners bookplates.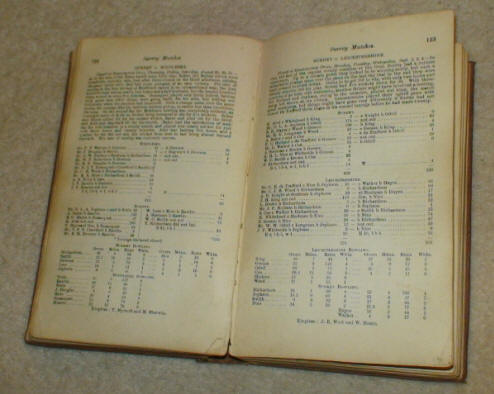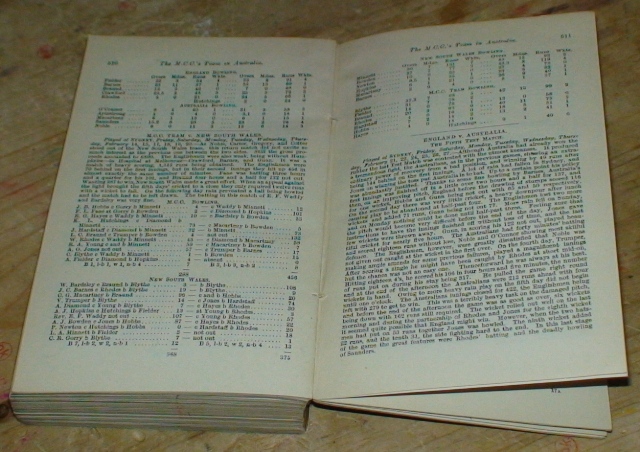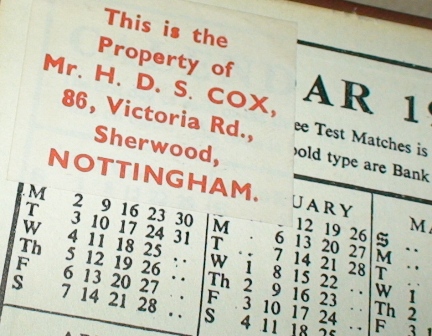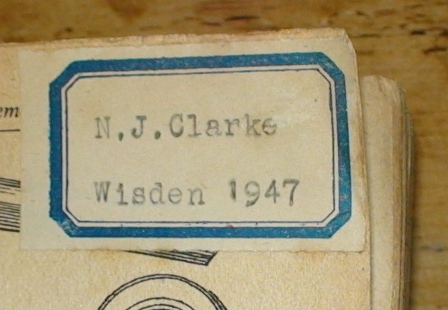 After taking the pictures, download them to a PC and use Microsoft Picture Manager (right click on the picture and select open with then Microsoft Office Picture Manager) to crop them to size.
Dont forget to save them. Store them in a place on the PC you can locate or a USB stick for uploading.
------------
www.wisdens.org - www.wisdenauction.com