How to List the Perfect Hardback Wisden 1948+
Hardback Wisdens run from 1896 to date with a change in style after 1937, here are the tip to listing a good recent one (also see Original Hardbacks )
Take the perfect pictures:
1) Boards - Front & Rear , Boards will have odd small mark which is normal but also take pictures of any large marks or wear to the covers. Take pictures of scuff marks, creases and any staining.
When describing the book the quality of the lettering to the front board (Gilt) is important.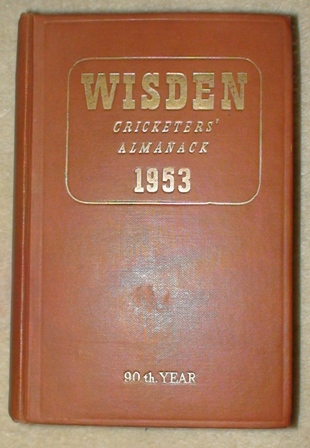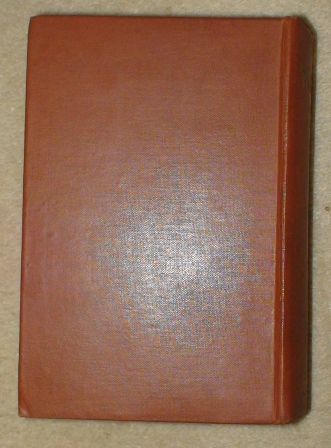 2) Spine - When describing the book the quality of the lettering (Gilt) is important. Especially if it has been restored.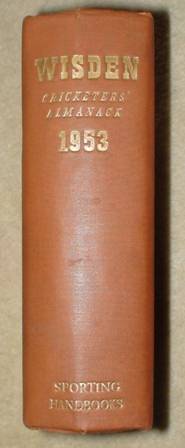 3) Hinges - The hinges of a recent Wisden is important, I tend to let the boards rest and photograph them then, if they hit the floor they are weak, also take any pictures of mesh that can be seen.
Weak :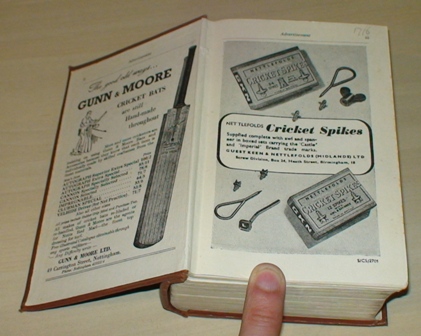 Strong :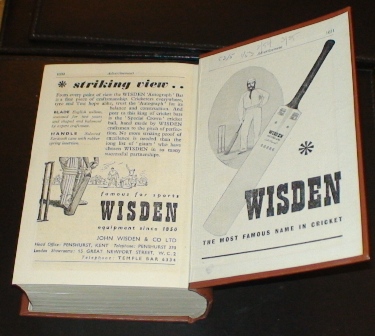 Some are springy (i.e. close themselves on opening, this is worth a mention as an excellent aspect of a recent hardback).
Some are broken...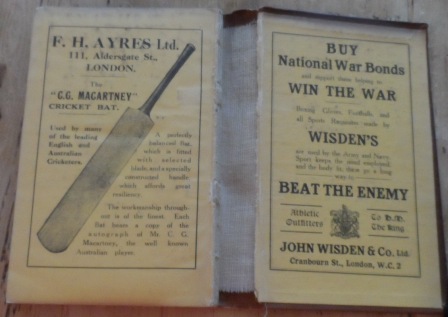 Mesh....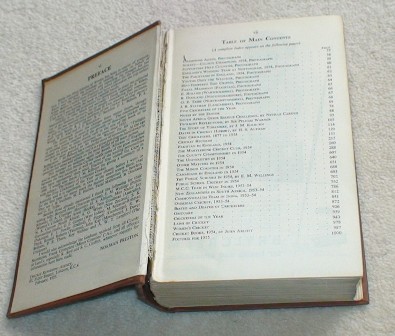 4) Dust Jackets, from 1965 - take pictures of any nics or tears or major marks.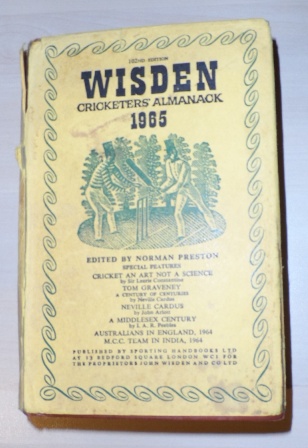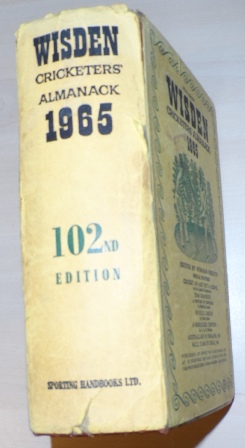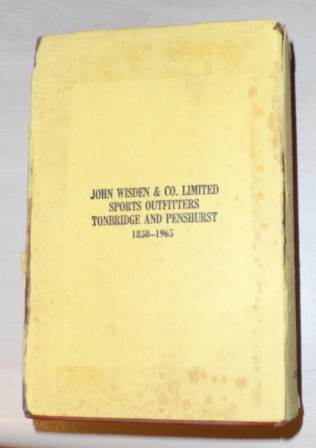 5) Include top view and inside of DJ....staining to left , bad tape to right, both crucial to point out.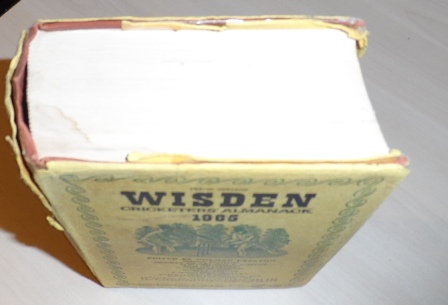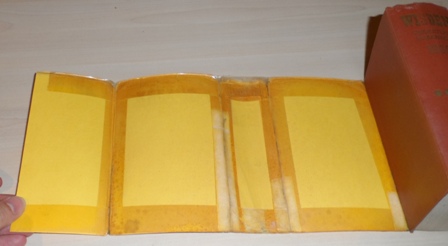 The following shot is always liked as you can see any nicks or tape inside. Also shows book gilt.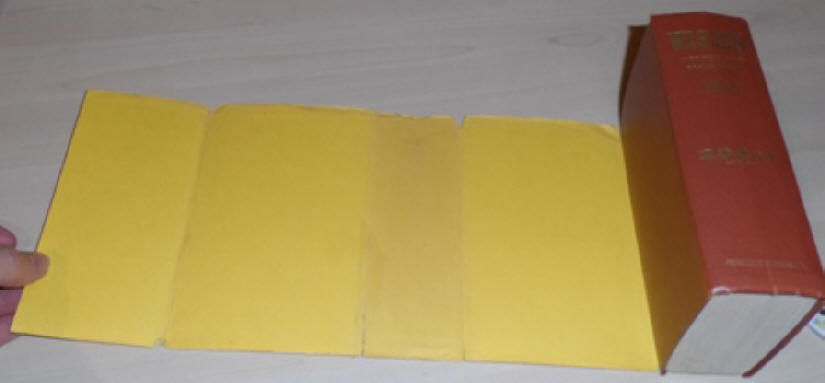 Another good shot is as follows, shows it is not price clipped and the inside is nice and bright...
6) General pages - Take a couple of inside shots, any dog eared pages, and noticeable marks or stains and any ex owners bookplates.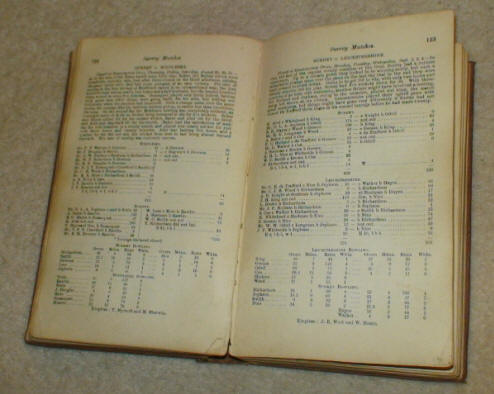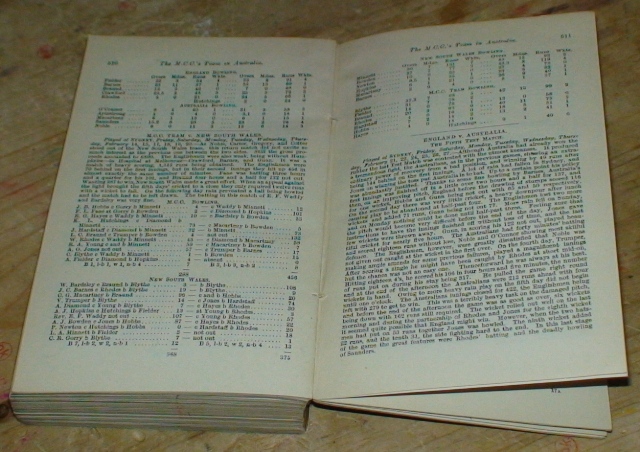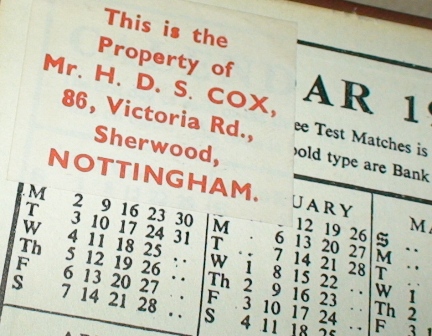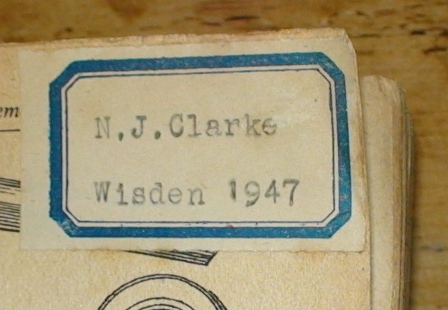 After taking the pictures, download them to a PC and use Microsoft Picture Manager (right click on the picture and select open with then Microsoft Office Picture Manager) to crop them to size.
Dont forget to save them. Store them in a place on the PC you can locate or a USB stick for uploading.
------------
www.wisdens.org - www.wisdenauction.com