How to List the Perfect Hardback Wisden.
Hardback Wisdens run from 1896 to date with a change in style after 1937, here are the tip to listing a good one.
Take the perfect pictures:
1) Boards - Front & Rear , Boards will have odd small mark which is normal but also take pictures of any large marks or wear to the covers. Take pictures of scuff marks, creases and any staining.
When describing the book the quality of the lettering (Gilt) is important.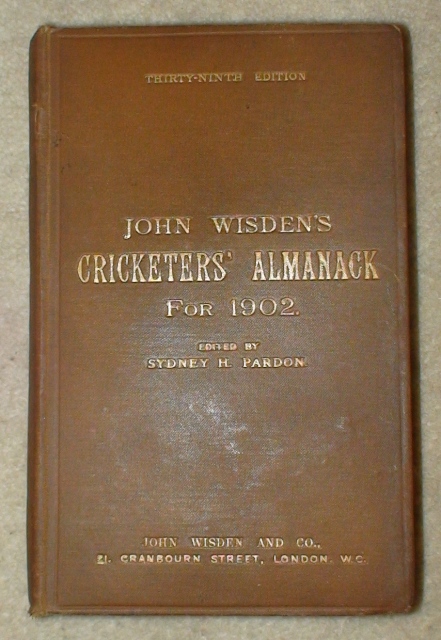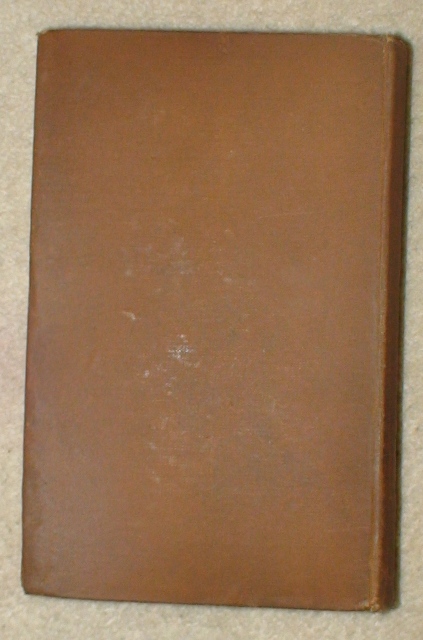 2) Spine - When describing the book the quality of the lettering (Gilt) is important. Especially if it has been restored.

Try and study the gilt, it may have been restored without you knowing.
3) Inside Pastedowns - The inside of the covers shows off any internal writing like birthday wishes , also shows if the hinges are weak or split. Look out for weakness in the hinges, it is not always after the cover. If the boards hold their own weight take a picture showing this, they may even spring back (this is excellent) , if they fall to the ground show the book like that.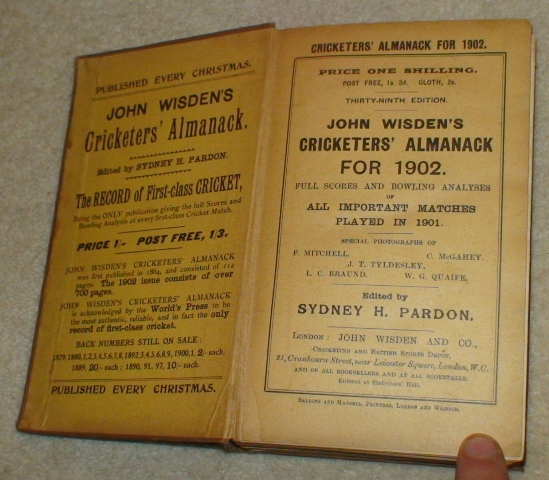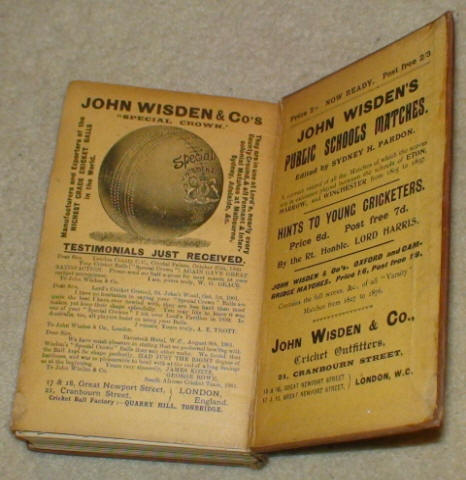 HINGE TEST- The hinges of a hardback Wisden is important, I tend to let the boards rest and photograph them then, if they hit the floor they are weak, also take any pictures of mesh that can be seen.
Weak :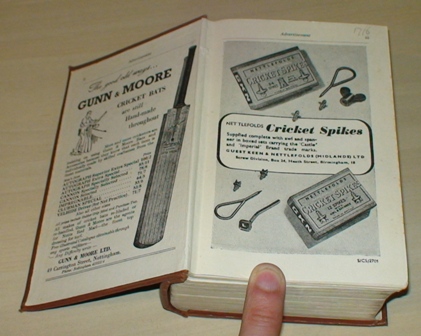 Strong :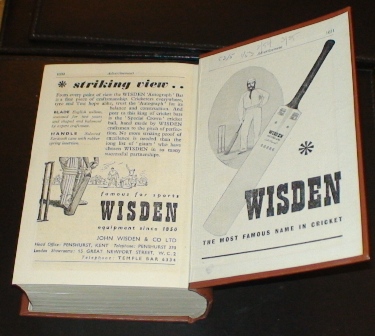 Some are springy (i.e. close themselves on opening, this is worth a mention as an excellent aspect of a recent hardback).
Some are broken...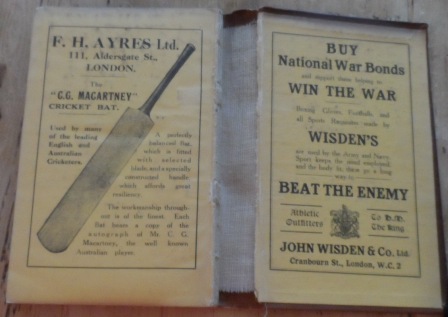 Mesh....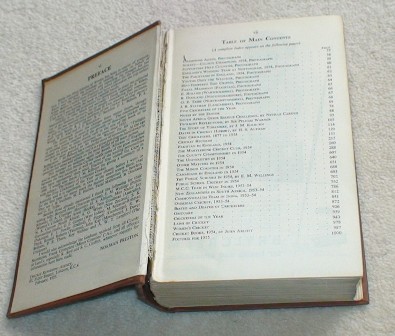 4) Photoplate - All these books (not 1916 & 1917) have photos within them, if you cant find them look in the contents for 5 cricketers of the year and that is usually where it is. There is the odd exception. Before WW1 there was some tissue paper, if foxed (spotted) take a picture. Or note if it is not there.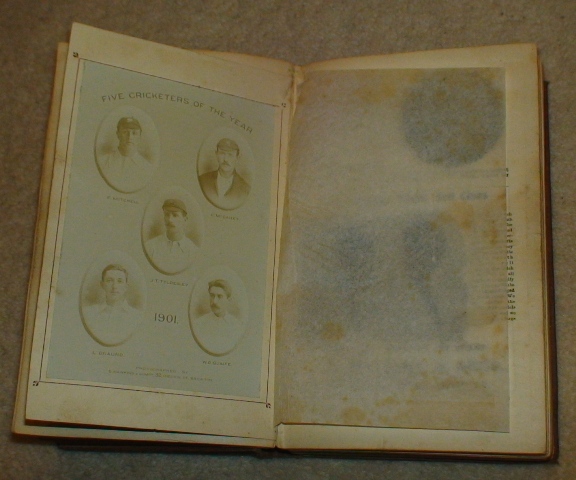 5) Top view,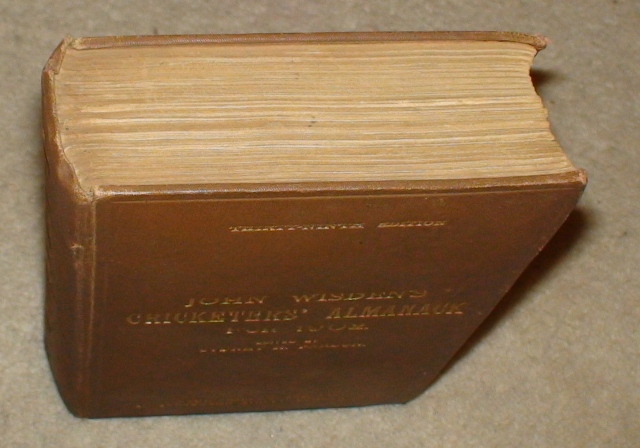 6) General pages - Take a couple of inside shots, any dog eared pages, and noticeable marks or stains and any ex owners bookplates.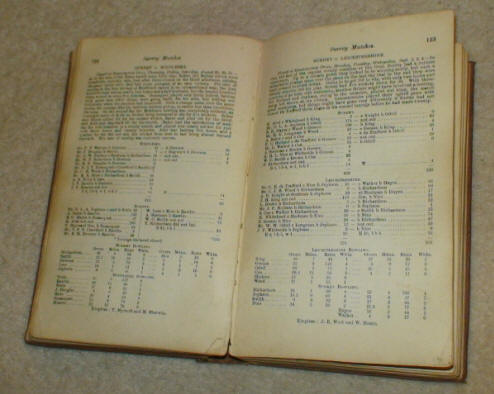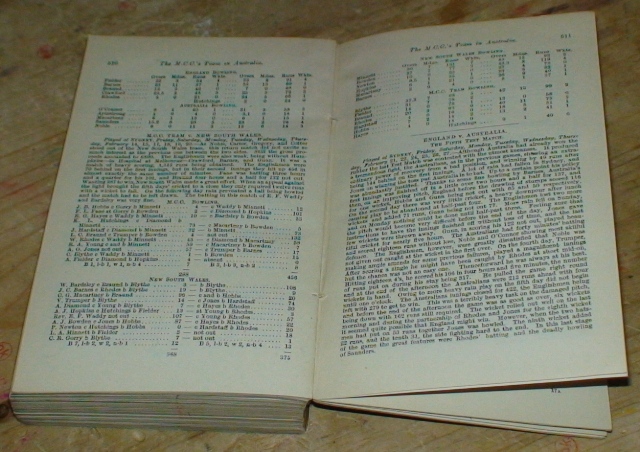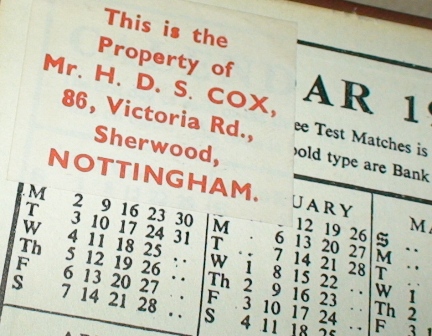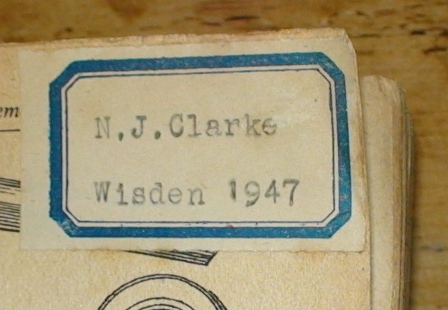 After taking the pictures, download them to a PC and use Microsoft Picture Manager (right click on the picture and select open with then Microsoft Office Picture Manager) to crop them to size.
Dont forget to save them. Store them in a place on the PC you can locate or a USB stick for uploading.
------------
www.wisdens.org - www.wisdenauction.com